GENERAL SCOPE
Numerous problems encountered in Bioinformatics can be formulated as optimization problems, and thus lend themselves to the application of very diverse Evolutionary Computation techniques. In fact, Bioinformatics is one of the most exciting research areas in which Evolutionary Computation finds application.
JOURNAL SPECIAL ISSUE
The authors of the best workshop papers, accepted and presented in BIO 2013, will be invited to submit extended and improved versions of their papers to a special issue in the journal IEEE/ACM Transactions on Computational Biology and Bioinformatics.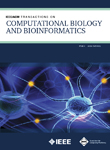 IEEE/ACM Transactions on Computational Biology and Bioinformatics

Impact Factor: 1.543, Quartile Q1


IEEE/ACM Transactions on Computational Biology and Bioinformatics (TCBB) is a bimonthly journal that publishes archival research results related to the algorithmic, mathematical, statistical, and computational methods that are central in bioinformatics and computational biology.
TOPICS
We seek original, high-quality research papers, clearly focused on the application of Evolutionary Computation to any possible Bioinformatics problem. In particular, contributions are solicited on, but are not limited to, the following topics:
Multiobjective Optimization in Bioinformatics.
Parallel and Distributed Evolutionary Techniques in Bioinformatics.
Swarm Intelligence in Bioinformatics.
Metaheuristics in Bioinformatics.
Evolutionary and Bio-inspired Algorithms in Bioinformatics.
Artificial Immune Systems in Bioinformatics.
Machine Learning and Data Mining in Bioinformatics.
Fuzzy and Neural Systems in Bioinformatics.
Classification and Decision Making in Bioinformatics.
With regard to the Bioinformatics problems, many different alternatives exist: biological sequence analysis, comparison and alignment; motif, gene and signal recognition/discovery; molecular evolution; phylogenetics and phylogenomics; determination or prediction of the structure of RNA and protein; DNA twisting and folding; gene expression and gene regulatory networks; deduction of metabolic pathways; microarray design and analysis; proteomics; functional genomics; molecular docking; design of DNA sequences for DNA computing; etc.
PAPER SUBMISSION, REGISTRATION, AND PUBLICATION
BIO 2013 welcomes original submissions that have not been published and that are not under review by another conference or journal. Contributors are invited to submit a full paper as a PDF document not exceeding 8 pages in English. Papers should conform to the same ACM formatting requirements as for regular papers of GECCO 2013. Details and templates can be obtained at the GECCO website. However, unlike GECCO, we do not require having papers submitted in anonymous format. All submissions will be evaluated on their originality, technical soundness, significance, presentation, and interest to the workshop attendees.
Submission implies the willingness of at least one of the authors to register (please, see GECCO registration) and present the work associated with the paper submitted. All submitted papers will be reviewed by BIO's technical program committee. All accepted papers of registered authors will be published in the GECCO 2013 Companion Material, included with the proceedings on a CD, and also in the ACM Digital Library. Authors of accepted papers will be required to submit an online ACM Copyright Form. Authors will be contacted by ACM requesting this information. Papers shall be submitted electronically via EasyChair, see https://www.easychair.org/conferences/?conf=bio2013.
IMPORTANT DATES
Submission Deadline: March 28th, 2013
Acceptation Notification: April 15th, 2013
Camera-Ready Submission: April 25th, 2013
Workshop at GECCO 2013: July 6th, 2013

BIO PROGRAM
The BIO program can be found below, as part of the GECCO 2013 program (please, see GECCO Program).
Saturday, July 6th 2013, Room 06A05
08:00
Registration opens
08:30-10:20
SESSION 1: Evolutionary Computation in Bioinformatics 1
Chair: Jose M. Chaves-González
08:30-08:55
DNA Base-code Generation for Reliable Computing by Using Standard Multi-objective Evolutionary Algorithms. Jose M. Chaves-González and Miguel A. Vega-Rodríguez
08:55-09:20
TFBS Detection Algorithm Using Distance Metrics Based on a Position Frequency Matrix Concept. Mohammad Al Bataineh, Lun Huang and Guillermo Atkin
09:20-09:45
A Parallel Genetic Programming for Single Class Classification. Cuong To
09:45-10:10
A Comparative Study on Distance Methods Applied to a Multiobjective Firefly Algorithm for Phylogenetic Inference. Sergio Santander-Jiménez and Miguel A. Vega-Rodríguez
10:20-10:40
Coffee Break
10:40-12:30
SESSION 2: Evolutionary Computation in Bioinformatics 2
Chair: Jose M. Chaves-González
10:40-11:05
Prediction of Protein Inter-Domain Linkers Using Compositional Index and Simulated Annealing. Maad Shatnawi and Nazar Zaki
11:05-11:30
Protein Folding with Cellular Automata in the 3D HP Model. José Santos Reyes, Pablo Villot and Martin Diéguez
11:30-11:55
An Ant Colony Optimization Approach for NMR Structure-Based Assignment Problem. Jeyhun Aslanov, Bulent Catay and Mehmet Serkan Apaydin
11:55-12:20
Designing a Novel Hybrid Swarm Based Multiobjective Evolutionary Algorithm for Finding DNA Motifs. David L. González-Álvarez and Miguel A. Vega-Rodríguez
WORKSHOP ORGANIZERS
Miguel A. Vega-Rodríguez, University of Extremadura, Spain (mavega@unex.es)
Jose M. Chaves-González, University of Extremadura, Spain (jm@unex.es)
David L. González-Alvarez, University of Extremadura, Spain (dlga@unex.es)
Sergio Santander-Jiménez, University of Extremadura, Spain (sesaji@unex.es)