Jose M. Chaves-González
Post-Doc Researcher
---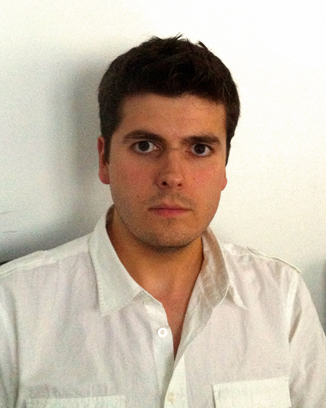 Jose M. Chaves-González was born in Cáceres (Spain) in 1982. He received his M.S. degree in Computer Engineering from the University of Extremadura, Spain, in 2005, and the Ph.D. degree in Computer Science from the same university in 2011.
Jose M. worked as Acting Professor at Extremadura University for 2 years and he has participated in several research projects during the last years. He has worked in different research fields (face recognition, development of simulators for teaching aid, design of heuristics and metaheuristics for the resolution of complex optimization problems, frequency assignment problem in mobile telecommunication networks, semantics, DNA computing...). Dr. Chaves-Gonzalez is author of more than 40 scientific publications, including book chapters, peer-reviewed conference proceedings and several JCR journal papers. Moreover, he works as a reviewer for several international impact factor (JCR) journals, and he has been member of the program committee in different international conferences.
His current research interests are directly related to evolutionary and bioinspired algorithms, multiobjective optimization, parallel computing and their application to NP-hard problems.
Contact
---
Computer Science Department
University of Extremadura
Escuela Politecnica. Campus Universitario s/n
10003 Caceres, Spain
Fax: +34-927-257187
Phone:
+34-927-257000
/ ext.
57574
Mail:
jm@unex.es
Research
---
Teaching
---


Habilitation to work as tenured assistant professor (Profesor Contratado Doctor) in any public or private Spanish University, given by the National Agency for Quality Assessment and Accreditation of Spain (ANECA)




Subjects taught



Information Technologies: Bachelor degree in Computer Engineering. University of Extremadura. Courses 2009/2010 and 2010/2011


Web Services: Bachelor degree in Computer Engineering. University of Extremadura. Courses 2009/2010 and 2010/2011


Operating Systems: Bachelor degree in Statistics. University of Extremadura. Course 2009/2010


Computers and Programming Basics: Bachelor degree in Telecommunications Engineering. University of Extremadura. Course 2008/2009


Computer Architecture: Master degree in Computer Science. University of Extremadura. Course 2008/2009






Developer of simulator for educational purposes:

PipeSim




Teaching project:

VI UEX adaptations to the European higher education system. Course 2010/2011




Teaching courses



University level: Initial training for new University Lecturers (70 hours)
High-school level: Teaching Certificate (CAP) (300 hours)